High Desert Holiday
The Outlaws are going to host the 2019 West Coast Holiday in beautiful Flagstaff, Arizona. This follows an Outlaws tradition of hosting the WCH every ten years. 
Save the dates of October 2-6, 2019.
This will be a big effort and will require the help of many dedicated volunteers to outdo the Holidays of previous years. If you would like to be a part of the Outlaws WCH team or would like to provide a sponsorship, please contact the Outlaws Holiday Committee.
Contact Us
Arizona Outlaws 356 Club
The Arizona Outlaws 356 Club is dedicated to the preservation and enjoyment of the Porsche 356 and to the fellowship of 356 enthusiasts. Arizona has some of the best scenic and twisty back road drives for 356ers, combined with a great year round climate. Our mission is to enjoy all aspects of the Porsche 356, the people who love to drive them, and the comaraderie of that group during drives and events.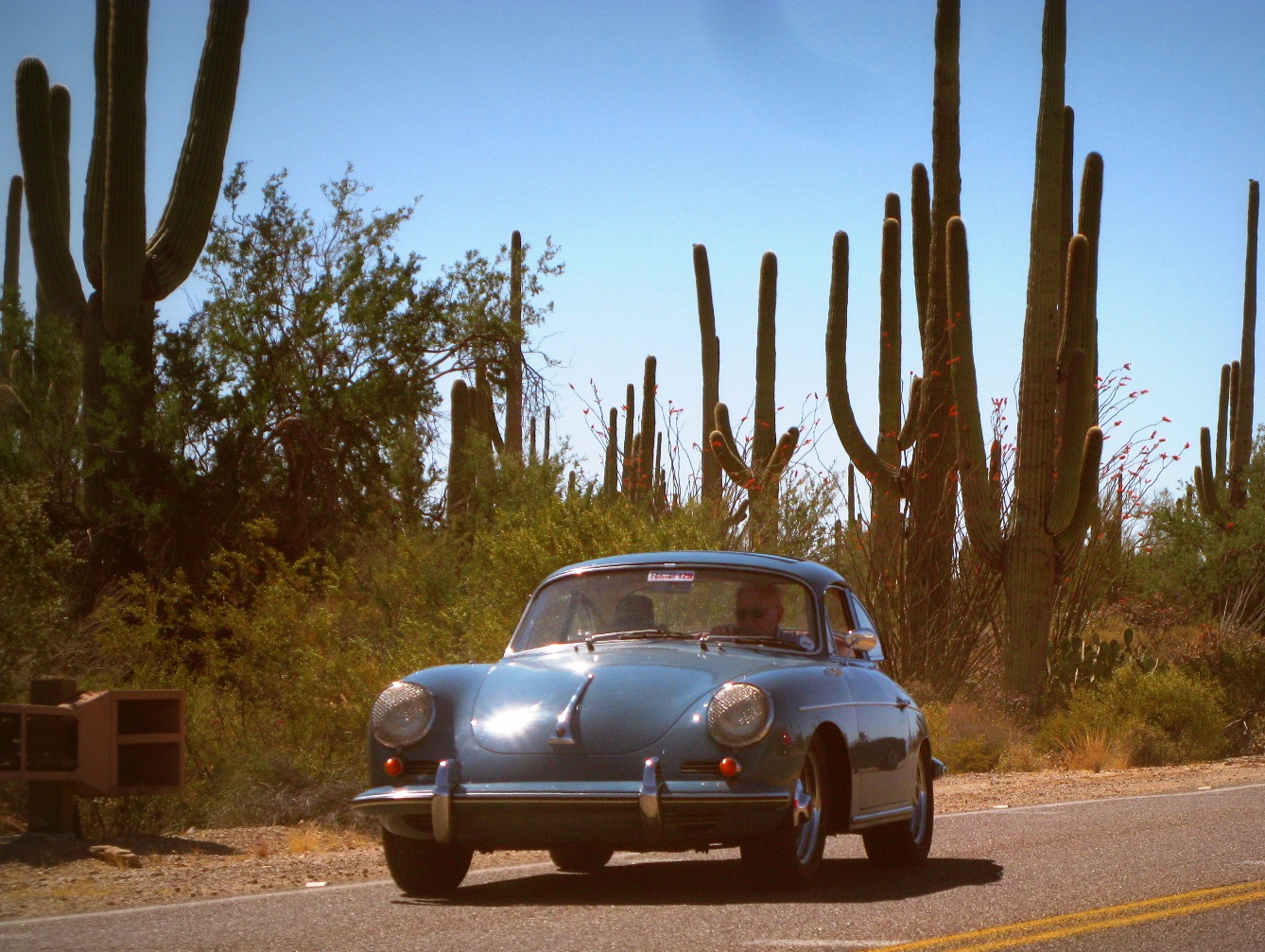 Next Steps...
The Arizona Outlaws organize two three day driving trips each year; the Bulldog Kliffs Rennen in April and the Javelina 100 Tour in October. We are looking for volunteers to help plan future events. It is easy, fun, and a great way to make new friends. If you are interested please contact Tom Reyman, Events Chairman at tgraz356@msn.com.