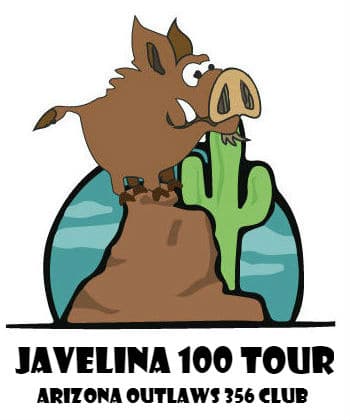 Friday-Sunday, October 26-28, 2018
Come join the Arizona Outlaws 356 Club on another world class scenic drive to Bagdad, Prescott, Flagstaff and points in between. The event will begin at 9:30AM Friday October 26  with a drivers' meeting at the Chevron gas station located at 3150 W. Carefree Highway in North Phoenix.
Tucson and Southern Arizona drivers wishing to convoy to the event from Tucson will depart from the Beyond Bread, 421 W Ina Road at 6:45 sharp, taking the route through Florence to bypass Phoenix traffic.   Contact Steve Proctor (520) 419-0359 / stp356@gmail.com if taking this route.  
Friday October 26
Our drive on Friday will take us from Phoenix along one of the best 356 routes in the state, AZ93, AZ 97 and AZ96 to Bagdad Arizona. After lunch at the Copper Country Bar & Grill in Bagdad we're heading to Prescott  for our traditional wind-down party being hosted by fellow Outlaws Mark and Judy Lauver. Then it is on to the Hotel St Michael & Whiskey Row in historic downtown Prescott for the night. Dinner is on your own.
Prescott was twice the capital of the Arizona Territory. First between 1864 and 1867, and again from 1877 to 1899. Although being an "outlaw" on Whiskey Row in Prescott may not sound like a good idea, after securing that 356 in the parking garage behind Hotel St. Michael, Outlaws will have an opportunity to do just that. There's a great selection of bars and restaurants in walking distance (bail money not included).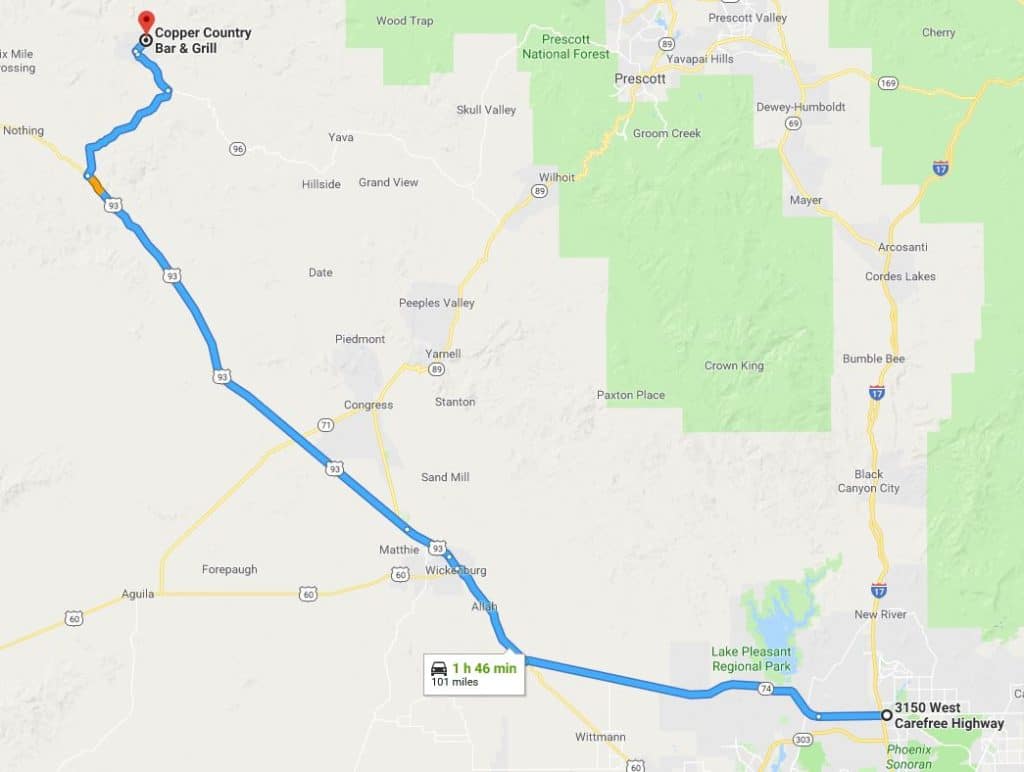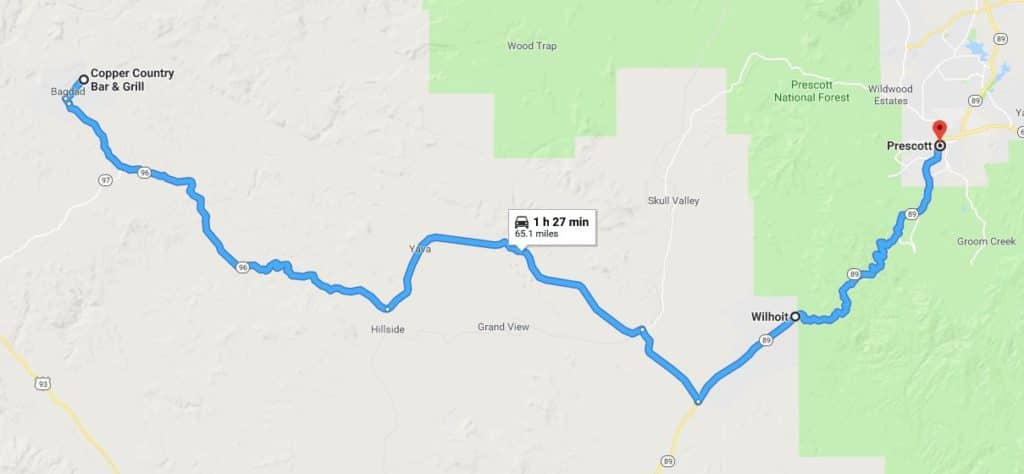 Saturday October 27
Saturday takes us on the second half of a great 356 twisty drive over Mingus Mountain, through Jerome, and on to Don Bell's house in Sedona for spectacular 360 degree views, a BBQ lunch (included) and an opportunity to inspect Don's own great collection of classic vehicles and race cars. This will be a real treat for Outlaws! Then it's off to the cool pines of Flagstaff via Oak Creek Canyon for the Little America Hotel.
A Saturday night Outlaws group dinner is planned at the Horsemen Lodge Steakhouse. This will be great dinner event at one of Flagstaff's best steak houses. We have a private room arranged with the following menu items (yes, you get it all) for $38 per person. This promises to be a fun evening with fellow Outlaws.
Soup and Salad Bar
New York Steak Carving Station
Garlic Lemon Chicken
Potatoes au Gratin
Green Beans with Onions & Bacon
Seasonal Cobbler Desert
Soft Drinks
(Alcoholic beverages are on your own)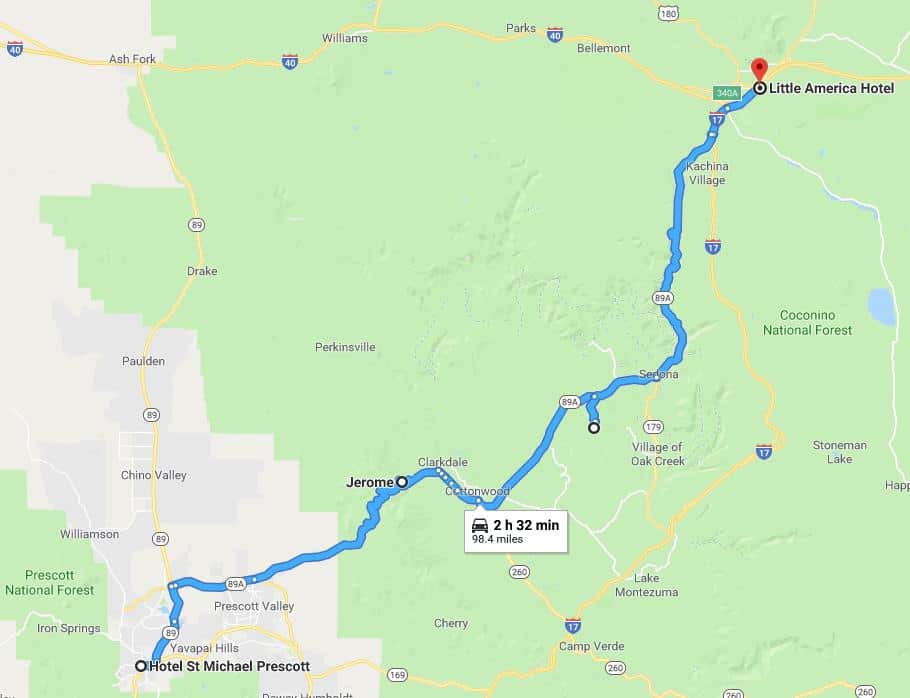 Sunday October 28
Drive home safely!
---
Event Hotels:
Our room blocks are closed. 

Friday Night in Prescott
Saturday Night in Flagstaff
---
Meals:
Friday No-Host Group Lunch in Bagdad, AZ:

Copper Country Bar & Grill, 901 N Lindahl, Bagdad, AZ 86321

Friday Wind-Down party at Mark and Judy Lauver's home in Prescott

Friday Dinner in Prescott, On Your Own

Saturday Group Lunch, Included

BBQ lunch at Don Bell's home

Saturday No-Host Outlaws Group Dinner in Flagstaff

Horseman Lodge Steakhouse, 8500 US-89, Flagstaff, AZ 86004

$38 per person total including tax and tip

Sunday
---