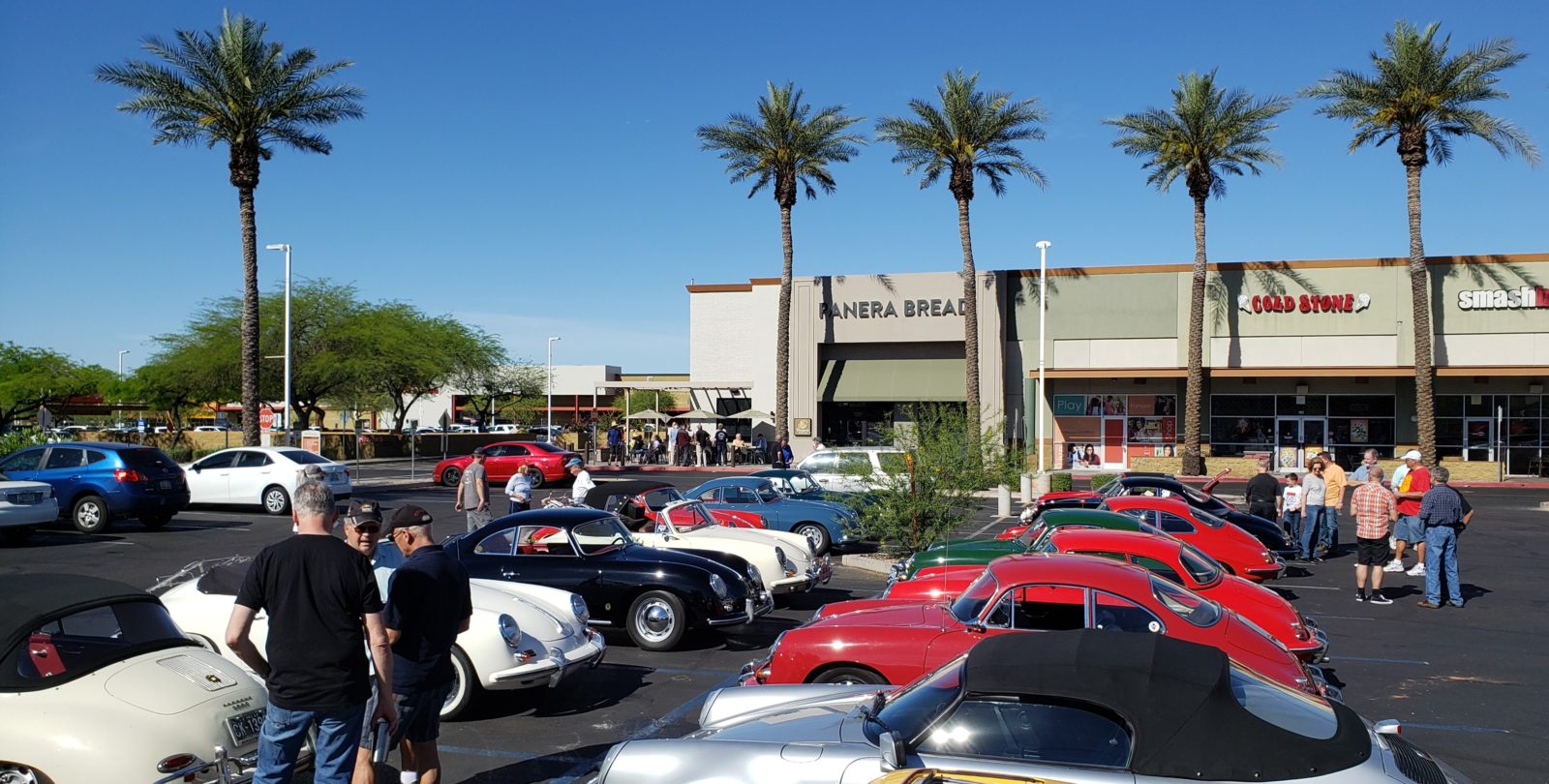 Sunday January 5, 2020  AZ Outlaws 356 Club Gathering
Monthly Gathering
Meetings are held the 1st Sunday of every month at Panera Bread. The gathering starts around 8-8:30am, followed by a driving tour for Brunch. Join us for a cup of coffee while you look, talk and enjoy 356's up close with other owners.
NOTE THE NEW MEETING LOCATION
Our new monthly meeting location is the Panera Bread in Phoenix - Camelback Colonade, 1949 E Camelback Rd. 85016.
South of Camelback on 20th Street on the West side of the street, near the Best Buy store.  The restaurant faces 20th Street.
For parking, use the spaces away from the store (towards 20th Street) so we don't block parking access for other customers.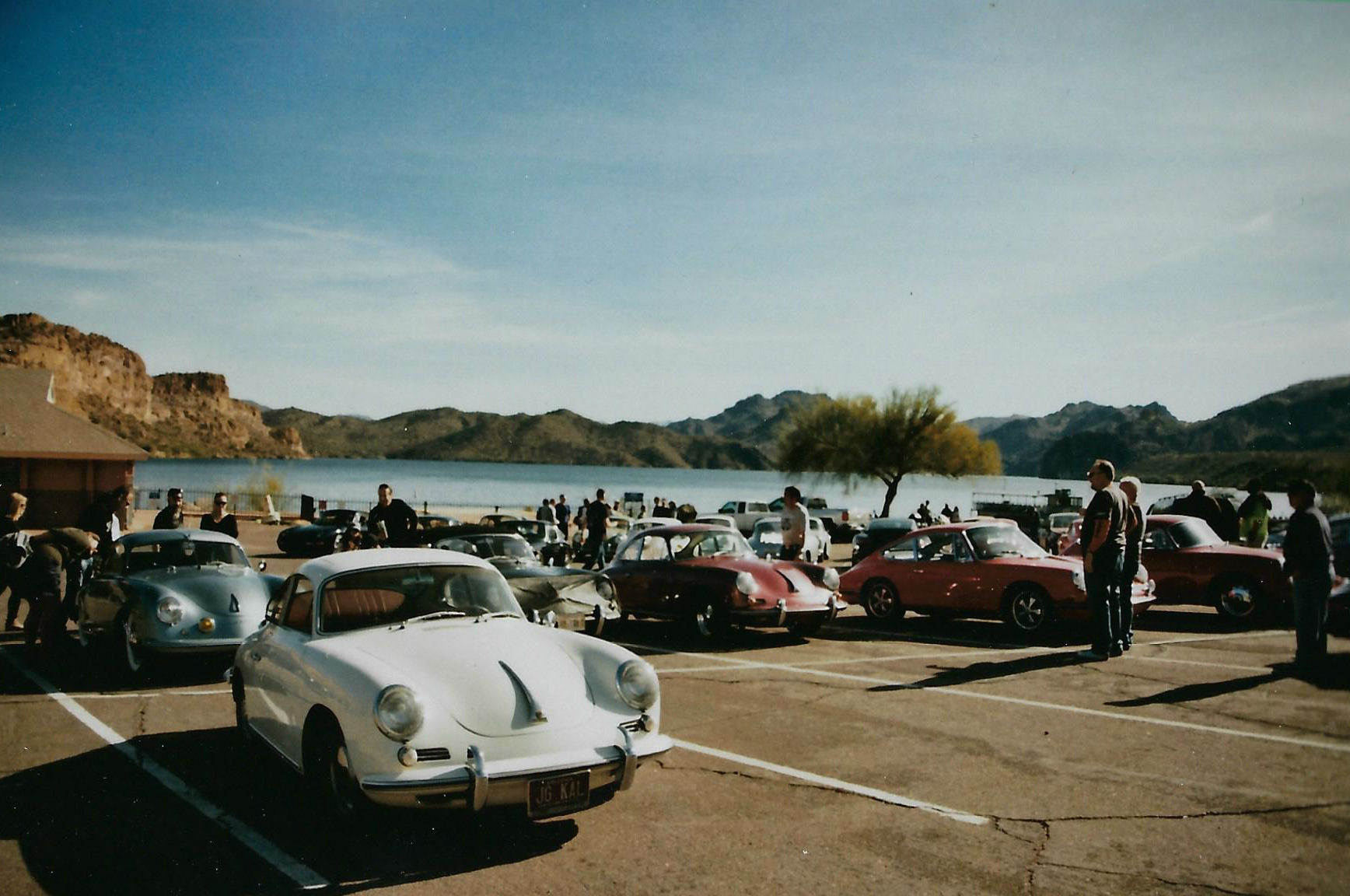 Sunday January 1, 2020  AZ Outlaws 356 Club Drive
Arizona Outlaws Annual Drive to Saguaro Lake
The Annual Outlaw New Year's Day Drive to Saguaro Lake for lunch will be on Wednesday January 1 (When else?).  The Outlaws will start from the Panera Bakery at 20th Street and Camelback, as usual.  There will be a follow-up announcement in December as a reminder.