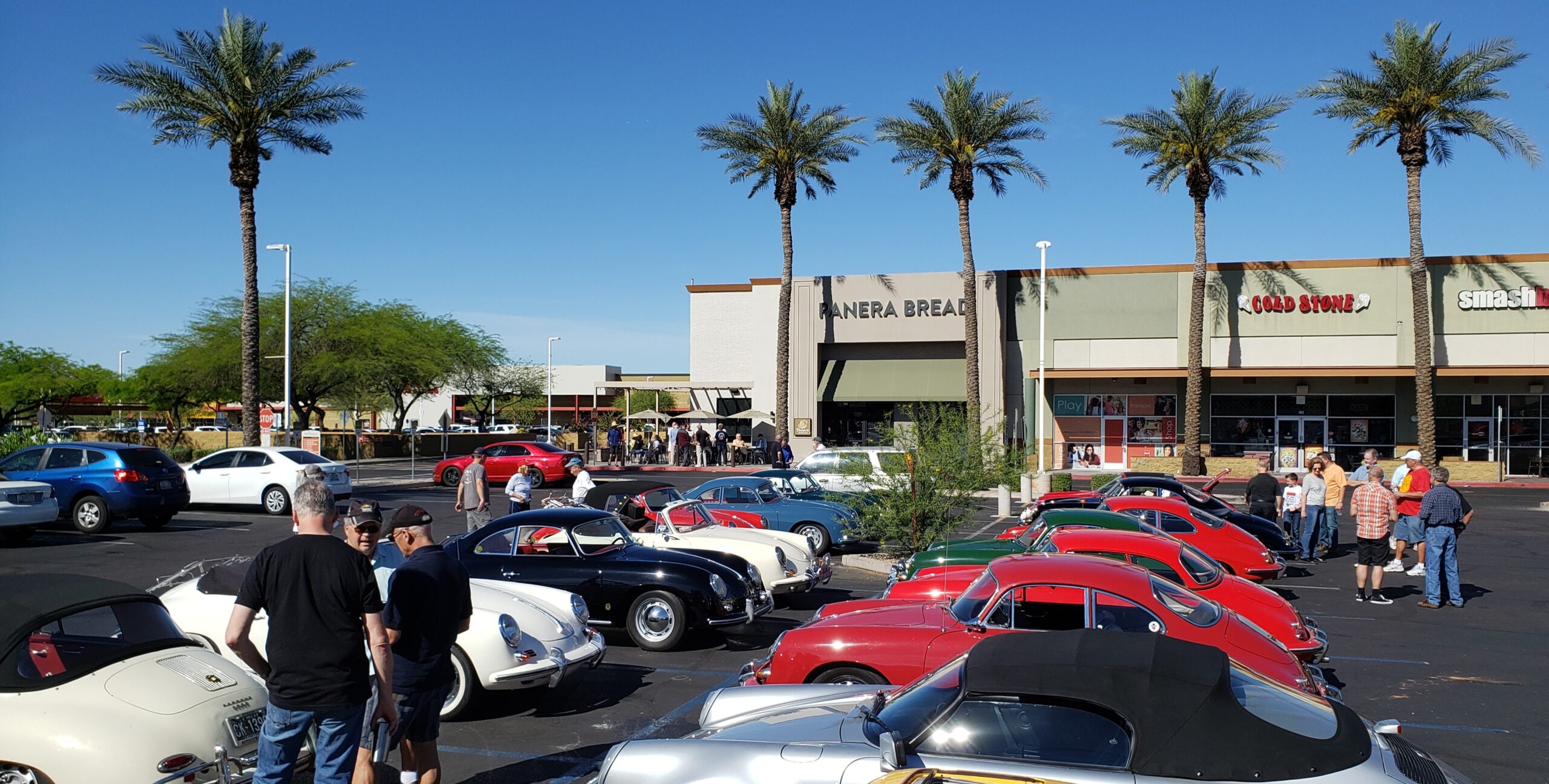 Sunday April 4, 2021  AZ Outlaws 356 Club Gathering
Monthly Gathering
Meetings are held the 1st Sunday of every month at Panera Bread. The gathering starts around 8-8:30 am, followed by a driving tour for Brunch. Join us for a cup of coffee while you look, talk and enjoy 356's up close with other owners.
Our monthly meeting location is the Panera Bread in Phoenix - Camelback Colonnade, 1949 E Camelback Rd. 85016.
South of Camelback on 20th Street on the West side of the street, near the Best Buy store.  The restaurant faces 20th Street.
For parking, use the spaces away from the store (towards 20th Street) so we don't block parking access for other customers.
Please note that the Outlaws are requiring attendees to wear face masks and properly social distance in public to ward off the spread of the Corona virus. This applies to all public places and group settings. Your attendance at any Arizona Outlaws function is your acknowledgement of the foregoing, and your agreement to release the Club and its representatives from any claims you might have relating to Covid-19.
If you do not intend on wearing a mask, please do not attend this Outlaws gathering.