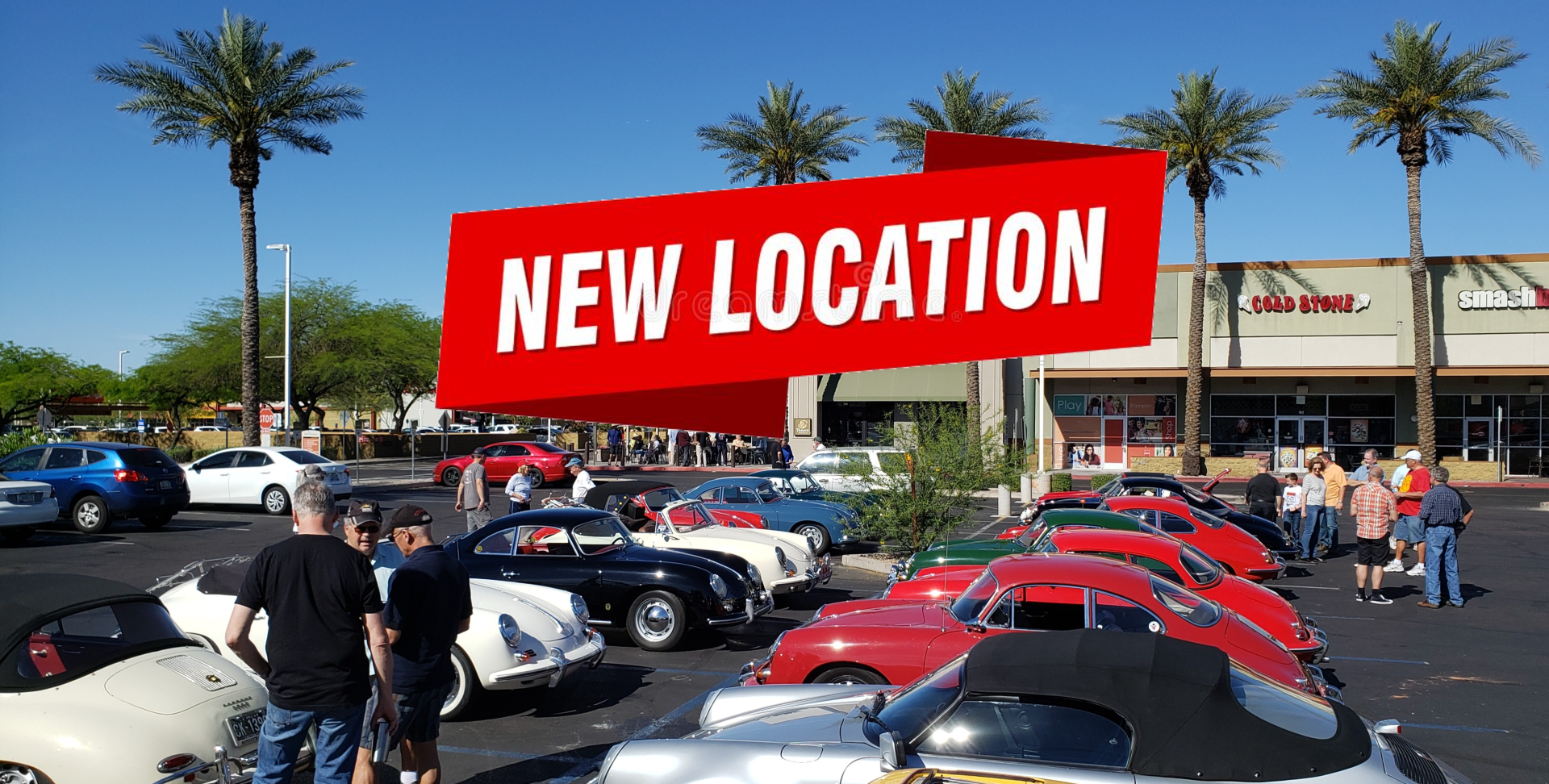 Sunday September 5, 2021  AZ Outlaws 356 Club Gathering
Monthly Gathering
Meetings are held the 1st Sunday of every month at the Lone Spur Cafe in Scottsdale. The gathering starts around 8 am, followed by a driving tour for Brunch. Join us for a cup of coffee while you look, talk and enjoy 356's up close with other owners.
Our NEW monthly meeting location is the Lone Spur Cafe in Scottsdale
15600 N Hayden Rd, Scottsdale, AZ 85260
Just South of Frank Lloyd Wright Blvd on Hayden Road.  The restaurant is just behind the Dutch Bros and State 48 Lager House.
For parking, use the small lot spaces in the NW corner of the lot away from the restaurant so we don't block parking access for other customers. See the map below.
At about 10:15 AM we will leave for the Tonto Bar and Grill in Cave Creek, 5736 E. Rancho Mañana Blvd., Cave Creek, AZ 85331.
Please note that the Outlaws are asking attendees to wear face masks and properly social distance in public to ward off the spread of the Corona virus. This applies to all public places and group settings. Your attendance at any Arizona Outlaws function is your acknowledgement of the foregoing, and your agreement to release the Club and its representatives from any claims you might have relating to Covid-19.
September 5-8, 2021  Outlaws Driving Event
Bend or Bust Convoy to the WCH
The Outlaws are planning a 356 Convoy to Bend for the West Coast Holiday in September. The trip starts on September 5th with arrival in Bend Oregon on the 8th, for the start of the Holiday.
If you are planning to attend the 356 Registry West Coast Holiday in Bend, Oregon, come join the Arizona Outlaws 356 Club on a group Convoy drive from Phoenix to Oregon and points in between. The pace is set to leisurely, and travelling with a group offers some comfort in case of mechanical issues.
Registration is open for this driving event.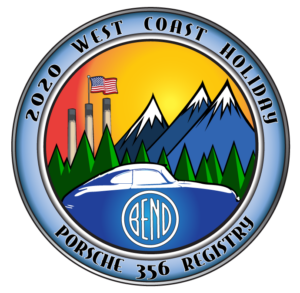 September 8-12, 2021  356 Registry Event
356 Registry West Coast Holiday
The West Coast Holiday is ON again! Although there will not be a single host hotel or the traditional Concours and Awards Party, they are planning multiple outdoor events, with coordinated drives through breath-taking scenery, focusing on the cars we love and spending time with our friends and fellow 356 enthusiasts. This will be a "driving" event. Unlike previous Holidays, they cannot host large banquet dinners or other indoor events. Attendees are encouraged to book reservations (where available) or hold gatherings with their friends for dinners at area restaurants and Brew Pubs. They are closely monitoring Covid regulations in Bend that may require a modification to the planned events, so please visit back at WestCoastHoliday.org from time to time.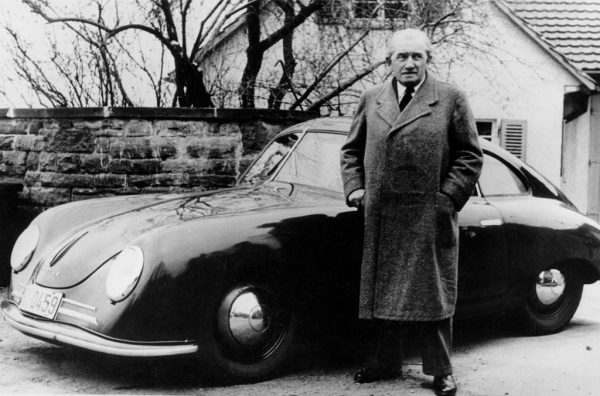 September 18, 2021  Outlaws Driving Event (SATURDAY)
Drive Your 356 Day
Once again, it's time to celebrate the Good Doctor's birthday. Join your fellow Outlaws and Registry members internationally and take a photo of your car on the 18th.
This year Tom Reyman will lead a group of Outlaws to the cool pines of Payson for lunch at Fargo's Steakhouse, 620 East Hwy 260, Payson, AZ 85541. The group will meet up at the Circle K (Shell) gas station, 17125 E Shea Blvd, Fountain Hills. Launch time to Payson is at 9:30 am.
October 14-17, 2021  Outlaws Driving Event
East Meets West Roundup - 2021
The Arizona Outlaws 356 Club and the New Mexico Zia 356 Club are planning a driving event centered in Silver City, NM on October 14-17, 2021. This will be a four day activity with great local drives on Friday and Saturday. Silver City is an historic town located in southwest New Mexico. It is located approximately 313 miles east of Phoenix, 235 miles southwest of Albuquerque, 606 miles east of San Diego, and 154 miles northwest of El Paso.
The event hotel is the Holiday Inn Express at $109 per night, telephone 575-538-2525. Mention the "Zia 356 Club" for the group rate. The Outlaws will have a 9 AM group start from the Apache Junction and US-60 area with a lunch stop in Safford (~150 miles). Then backroads to Silver City (~140 miles).
Registration is open for this driving event.
You must be a current 356 Registry member to register for this event. The process is simple and uses  the ClubRegistration.net web site. If you registered for this event in 2020 or the High Desert Holiday in 2019 then you should already have an account and password. If you have any problems you can contact ClubRegistration.net or Az356Outlaws@gmail.com for help.