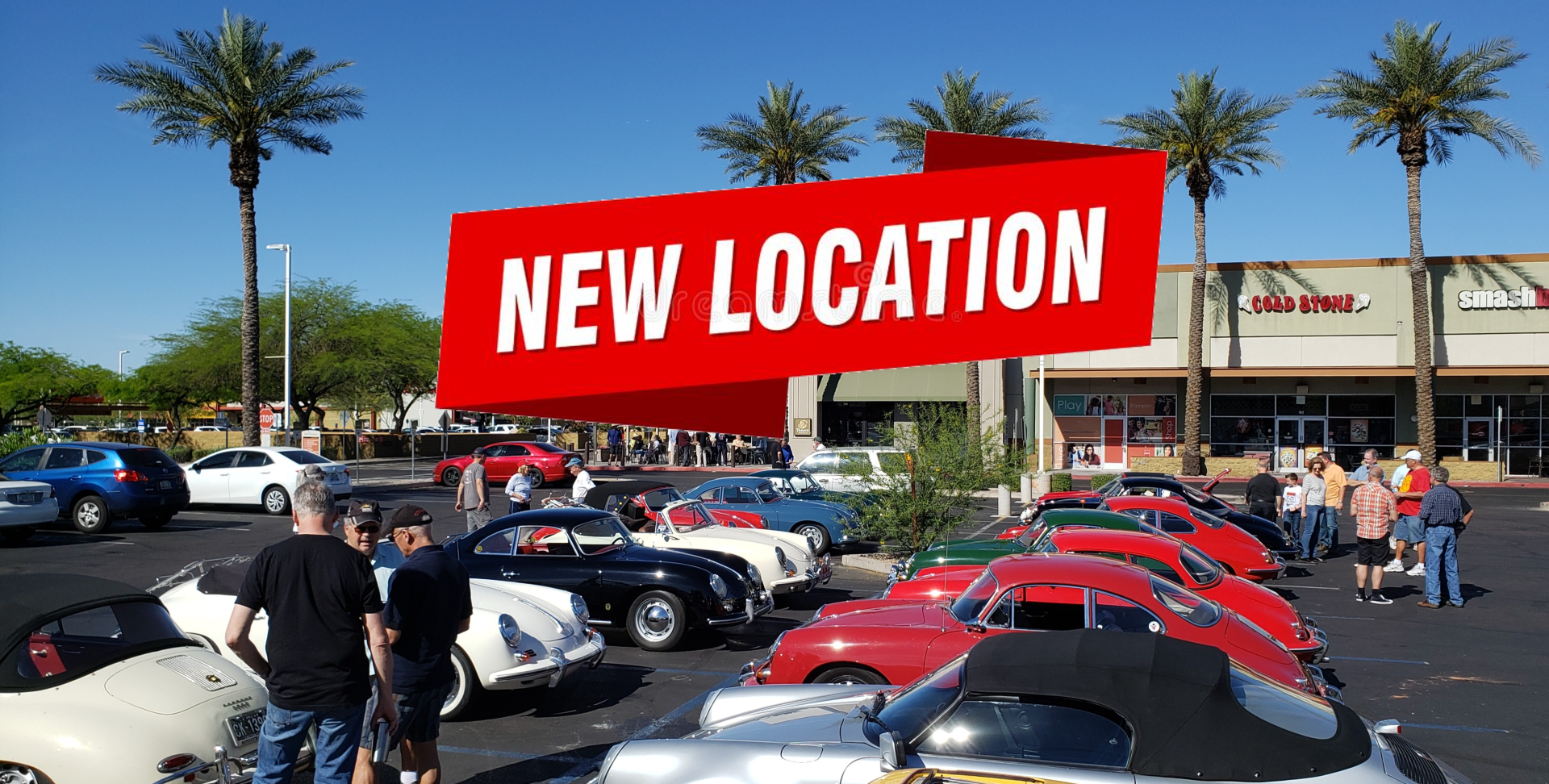 Sunday June 6, 2021  AZ Outlaws 356 Club Gathering
Monthly Gathering
Meetings are held the 1st Sunday of every month at Panera Bread. The gathering starts around 8-8:30 am, followed by a driving tour for Brunch. Join us for a cup of coffee while you look, talk and enjoy 356's up close with other owners.
Our NEW monthly meeting location is the Lone Spur Cafe in Scottsdale
15600 N Hayden Rd, Scottsdale, AZ 85260.
Just South of Frank Lloyd Wright Blvd on Hayden Road.  The restaurant is just behind the Dutch Bros and State 48 Lager House.
For parking, use the small lot spaces in the NW corner of the lot away from the restaurant so we don't block parking access for other customers. See the map below.
At 10:30 am Cliff and Carolyn Berryman will lead a drive to the Ravens View Wine Bar in Cavecreek (42016 NORTH OLD MINE ROADCAVE CREEK, AZ, 85331) for brunch - to arrive there by 11:00 AM.  The seating will be outdoors.  If the group is larger than 10 people, we may be seated separately.
Please note that the Outlaws are requiring attendees to wear face masks and properly social distance in public to ward off the spread of the Corona virus. This applies to all public places and group settings. Your attendance at any Arizona Outlaws function is your acknowledgement of the foregoing, and your agreement to release the Club and its representatives from any claims you might have relating to Covid-19.
If you do not intend on wearing a mask, please do not attend this Outlaws gathering.