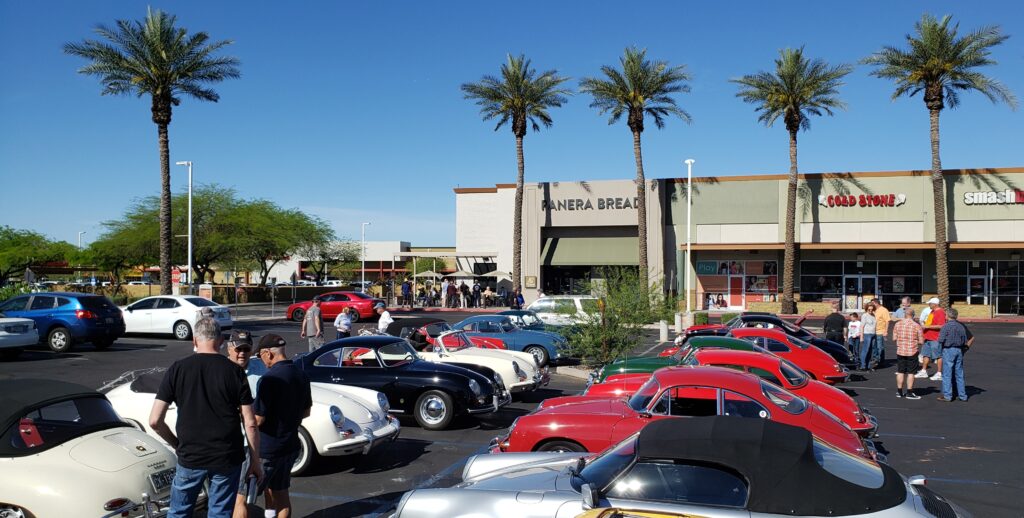 Sunday November 1, 2020  AZ Outlaws 356 Club Gathering
Monthly Gathering
Meetings are held the 1st Sunday of every month at Panera Bread. The gathering starts around 8-8:30 am, followed by a driving tour for Brunch. Join us for a cup of coffee while you look, talk and enjoy 356's up close with other owners.
Our monthly meeting location is the Panera Bread in Phoenix - Camelback Colonnade, 1949 E Camelback Rd. 85016.
South of Camelback on 20th Street on the West side of the street, near the Best Buy store.  The restaurant faces 20th Street.
For parking, use the spaces away from the store (towards 20th Street) so we don't block parking access for other customers.
This month's Outlaw Gathering and Sunday drive will be designed for Southern Arizona Outlaws to meet with Central Arizona Outlaws for lunch at the Francisco Grande Resort in Casa Grande (12684 W Gila Bend Hwy, Casa Grande, 85193), a convenient mid-point. If you are interested in some great Outlaws SWAG (badges, hats, shirts and stickers), let Steve Proctor (STP356@gmail.com) know before this date and he will bring it along and save you some postage.
For Phoenix Outlaws, there will be the regular Outlaw gathering at the Panera Bread and Bakery for coffee, conversation, and discussion about our cars.  The bakery opens at 8:00 A.M.
Outlaws will then meet up at the Chandler Fashion Mall (located at Chandler Blvd. and Price Road) at 10:00 A.M.  The assembly point is in the parking lot just behind the La-Z-Boy store in the Northeast corner of the mall parking lot.  We will leave the mall at about 10:15 A.M. and drive along non-freeway roads to the Francisco Grande Resort for an 11:30 arrival.  The drive will take about an hour and covers about 48 miles.  Tom Reyman will provide maps and directions.
The return trip will go through Sacaton, for a quick visit to the Ira B. Hayes Memorial.  Ira Hayes was one of six Marines famously photographed raising the American flag over Iwo Jima during World War II.  He was a Pima Indian from Sacaton.  This should be a fun outing for all, and it is a good chance to drive our cars in cooler weather.
Google Maps directions: https://goo.gl/maps/y8kj7PEJF4y54Y3y5 
For Southern Arizona Outlaws, Steve Proctor will lead the group with a 9:30 AM departure time from the Beyond Bread location, 421 W Ina Rd (Ina & Oracle). Meet up at 9 AM for coffee and a brief driver's meeting. Let Steve know (STP356@gmail.com) that you are intending to go in case plans change.
Google Maps directions: https://goo.gl/maps/iYmLTEmimbMxTHuU9
Please note that the Outlaws have a policy requiring attendees to wear face masks in public to ward off the spread of the Coronavirus in compliance with local ordinances. The policy applies to all public places. Restaurant patrons must wear masks while entering and exiting or moving around establishments such as Panera.
If you do not intend on wearing a mask, please do not attend this Outlaws gathering.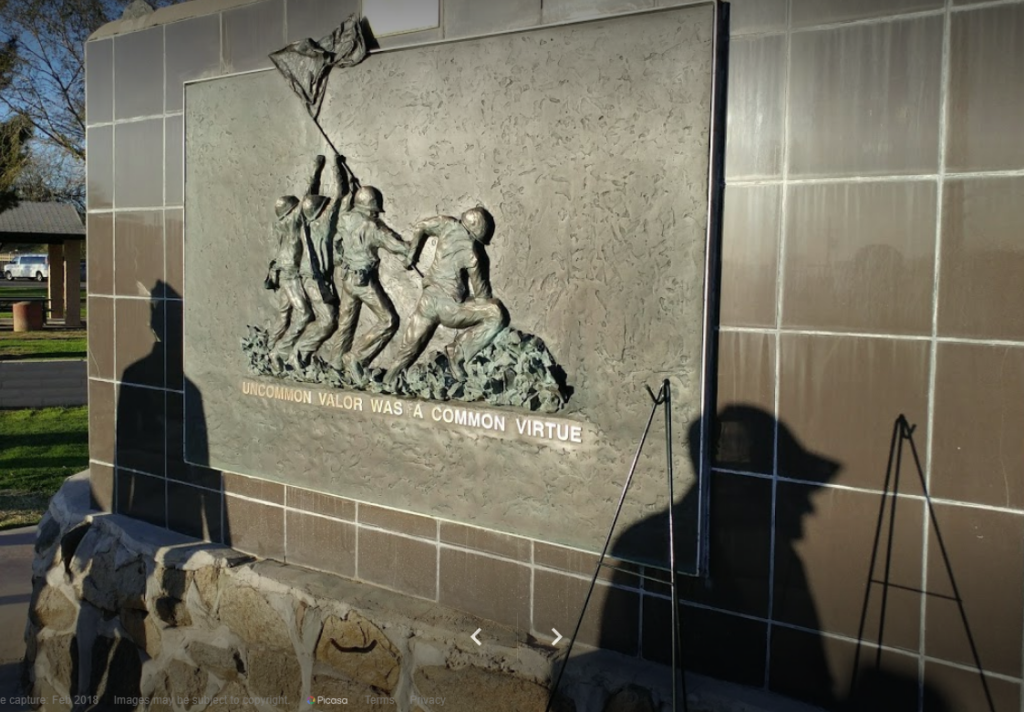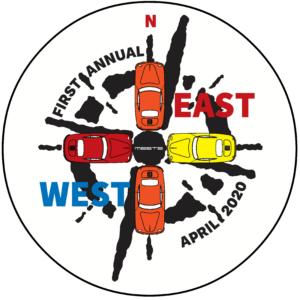 April, 2021  AZ Outlaws 356 Club Driving Event
East Meets West Roundup
The Arizona Outlaws and the New Mexico Zia 356 Club were planning a four day driving event centered in Silver City, NM in October. Silver City is an historic town located in southwest New Mexico. The area offers numerous great drives and activities. It is located approximately 279 miles east of Phoenix, 235 miles southwest of Albuquerque, 606 miles east of San Diego, and 154 miles northwest of El Paso.
This event was postponed from its original date of April 2020 due to the Covid-19 pandemic. We are disappointed to announce that this Fall 2020 date will again not be possible due to the continued Covid-19 conditions. The date has now been pushed to April of 2021.
---