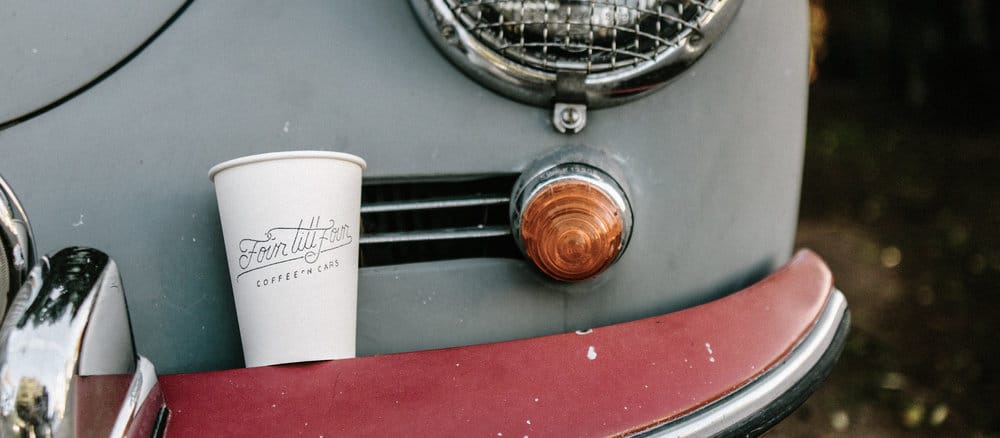 Sunday September 2, 2018  AZ Outlaws 356 Club Gathering
NOTE THE NEW MEETING LOCATION
This month's meeting will be held at Nico's Fourtillfour.
The monthly Outlaw Sunday meeting will be at 4till4 Coffee Bistro at Marshall Way and 1st Avenue in Scottsdale.  Remember that the Panera location at Biltmore Fashion Park is now closed so we will continue to meet at 4till4 until a new Panera location is established.  Nico, the owner of Fourtilfour is expecting a good crowd of 356 owners.  He also will have hats and shirts for sale if you wish to diversify your wardrobe. Meeting time will be at 7:00 am. Come early and get the best parking spot.
Because of the warmer weather and the holiday weekend, the drive to brunch will be a short.  The chosen location is the U.S. Egg Restaurant on Scottsdale Road (3238 North Scottsdale Road).  This restaurant has a broad menu, good-sized portions, and good prices. Tom Reyman will be the ride leader. 
Fourtillfour is located at Marshall Way and 1st Avenue in Scottsdale (https://fourtillfour.com/).
---
Sunday September 23, 2018  AZ Outlaws 356 Club Gathering
Drive Your 356 Day
September 23rd is Drive Your 356 Day (DY356 Day).  For something different we will drive to the Boice Thompson Arboretum for a picnic brunch/lunch on the picnic grounds of the Arboretum.  See the attached flier and map for the particulars about this drive.  The Outlaws did this drive many years ago and had a wonderful time visiting the Arboretum, a true Arizona treasure.  There are a lot of trees, plants and wildlife to be seen.  There are opportunities for short and long hikes or just sitting under the trees enjoying nature.  So bring your picnic basket (don't forget water!) and enjoy the drive and the Arboretum.
The gathering spot will be at the Panera Restaurant just South of the Hwy 60 freeway at S. Signal Butte Road, about a ¼ mile on the West side of the road, just North of Baseline Rd. Meeting time is 7:30 A.M. and the drive will start at 8 A.M. Arrival at the Arboretum will be at approx. 9 A.M.
The ride leader is Bob Golfen with Tom Reyman as the "sweeper". For further information or clarification contact Tom at email (TGRAZ356@msn.com) or cell  602.359.4804.
For more information on the Boice Thompson Arboretum, https://arboretum.ag.arizona.edu/
October 26-28, 2018  AZ Outlaws 356 Club Gathering
Javelina 100 Tour - MAKE PLANS NOW
A preliminary itinerary for the fall Javelina 100 tour has been announced. Our drive on Friday will take us from Phoenix along one of the best 356 routes in the state to Bagdad Arizona for lunch. Then its off to Prescott for the sunset wind-down party hosted at Mark and Judy Lauver's home, followed by a night out with good Outlaw friends on the Prescott town square where our hotel, St Michael is located.
Saturday takes us on the second half of a great 356 twisty drive over Mingus Mountain, through Jerome, and down to Don Bell's house in Sedona for a BBQ lunch, and an opportunity to inspect his great collection of classic vehicles. This will be a real treat for Outlaws. Then it's off to the cool pines of Flagstaff for the night. A Saturday group dinner is planned at the Horsemen Lodge Steakhouse.
More details will be forthcoming.
The following limited room blocks have been secured until September 1, 2018:
Friday Night in Prescott

Hotel St Michael has a block of 20 rooms available. When calling mention "Arizona Outlaws 356 Club", (928) 776 -1999 ($119-$169 per night)

Saturday Night in Flagstaff

Little America Hotel has a block of 20 rooms available. When calling mention "356 Registry", (928) 779 -7900 ($159 per night)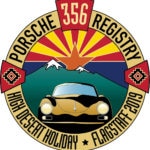 October 2-6, 2019  356 Registry West Coast Holiday
High Desert Holiday in Flagstaff, AZ
The Arizona Outlaws are going to host the 2019 West Coast Holiday in beautiful Flagstaff, Arizona.This follows an Outlaws tradition of hosting the WCH every ten years.
Save the dates of October 2-6, 2019.
This will be a big effort and will require the help of many dedicated volunteers to outdo the Holidays of previous years. If you would like to be a part of the Outlaws WCH team or would like to provide a sponsorship, please contact the Outlaws Holiday Committee at HighDesertHoliday@gmail.com.
---