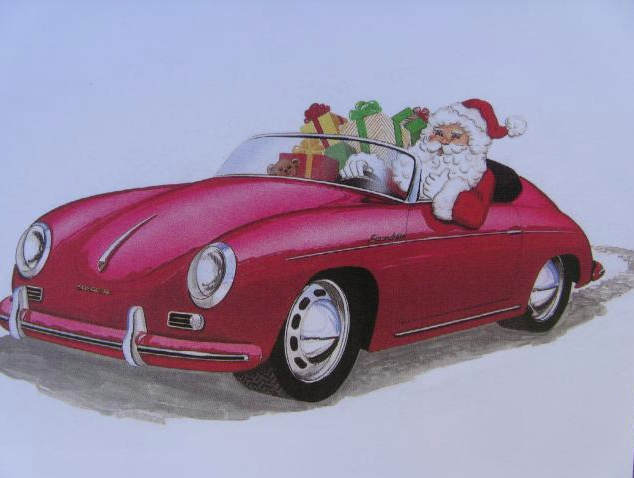 December 10th - Outlaws Annual Christmas Party
This year, the holiday festivities will take place Sunday, December 10, from noon to 3 pm at the home of Bob Mulica and Susan Tannehill, 10318 E. Foothills Drive, Scottsdale.  Partiers must RSVP early to [email protected] by December 3 at the latest.
Pot Luck Style
The Outlaws club will supply the main dishes, as well as water, soft drinks, plates, napkins and utensils. Note that the food quantity is limited, so get there on time!
Otherwise, everyone is asked to bring a pot-luck side dish, sized for 8-10, and organized by car color:  red cars: appetizer; white/yellow cars: side salad or vegetable; blue/black cars: dessert; others: your choice.
If you desire any adult beverages, you will need to bring your own.
There will be an Outlaw gift exchange. Please limit the item cost to $35, and the preference is for the gift to be Porsche or automobile related.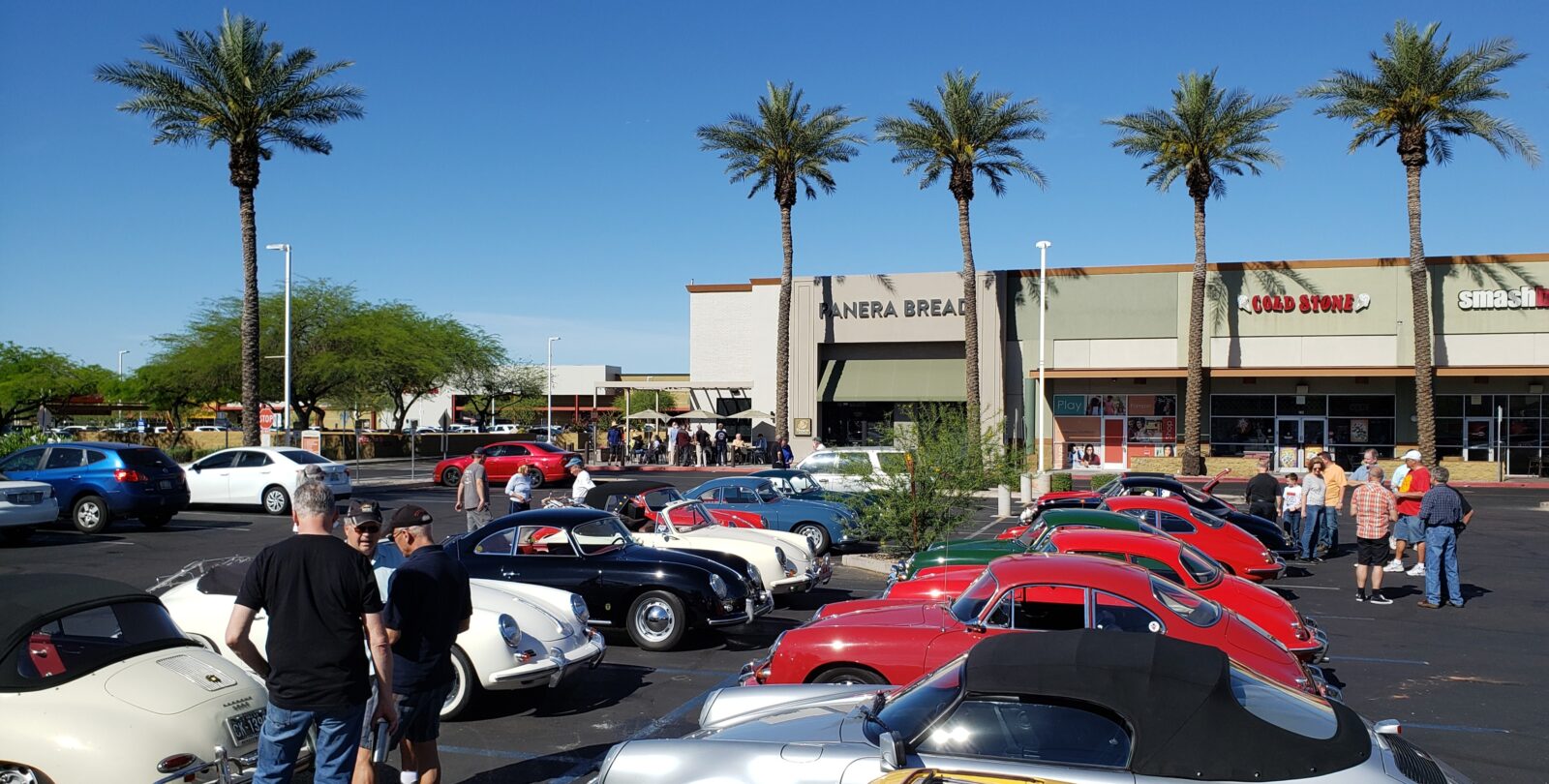 Monday January 1st
Save the Date! 
The Arizona 356 Outlaws will be hosting their annual New Year's Day drive for lunch at the Shiprock Restaurant on the shore of Saguaro Lake, as per Outlaws tradition.  The group will meet at 9 am at the Panera Bakery, Raintree Road and Loop 101, Scottsdale, at around 9 am and leave for the lake at 10 am.  A super-nice way to start the year of Porsche fun.
Get out and drive that 356!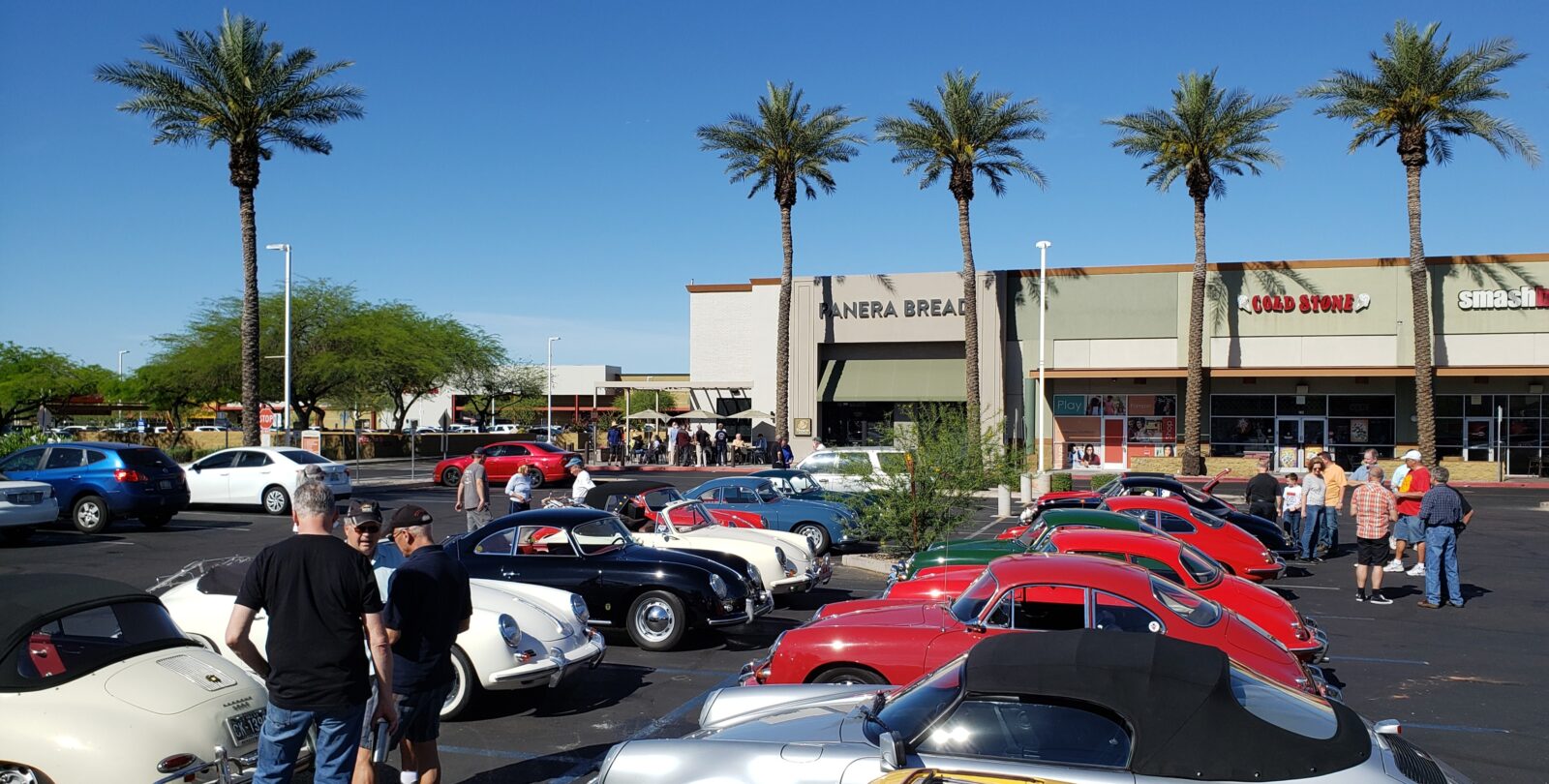 Sunday February 5th
The Arizona Outlaws meet the first Sunday of each month for coffee and cars. The location is the Panera Bread and Bakery at 14826 N. Pima Road (https://goo.gl/maps/8X6RVqGsD42H9GZY8) on the northwest corner of East Raintree Drive and the 101 Freeway in Scottsdale (next to the Bank of America).  The gathering time starts at 8 am.
Get out and drive that 356!